If you are an owner of a license and you wish to add a new owner, either in addition to yourself or as a replacement, follow the steps below:
1. Log in to the customer portal using your Redgate ID.
2. Under My Products select the license you wish to add the new owner to by clicking Manage.
3. Select the Owners tab.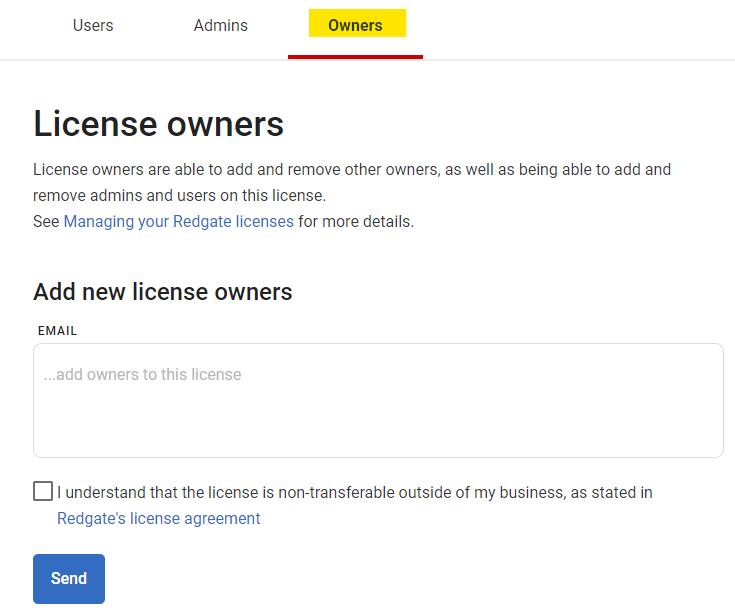 4. Enter the email address of the new owner. This should be the same email address they use for their Redgate ID.
5. If you are transferring ownership of a bundle e.g. SQL Toolbelt you will need to invite the new owner to each sub-group of the license by repeating steps 2 - 4 for each group.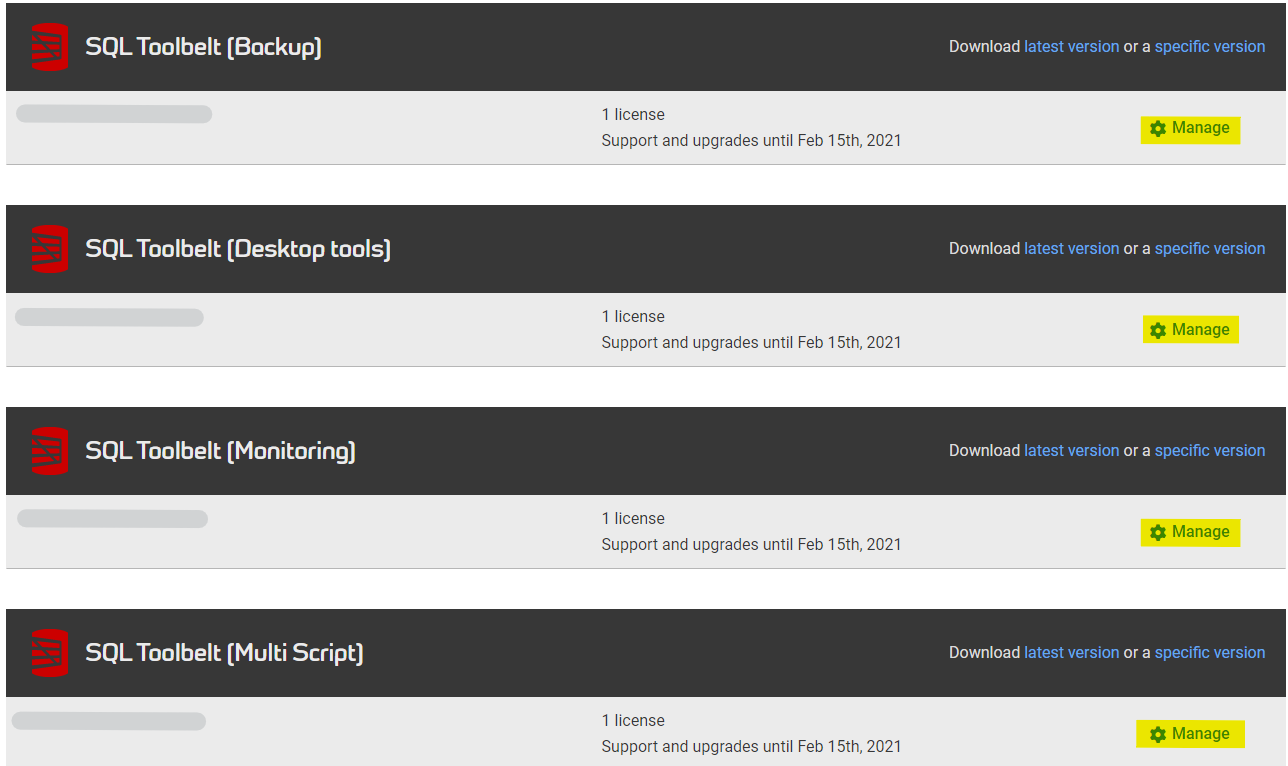 A license owner can view the user list and manage users of a license. They can also add and remove admins and other owners. Adding a license owner does not take up any license entitlements.