How can we help you today?
Help, training, documentation, and Redgate's community forums
Find fixes for the most common errors our users encounter
Find fixes
Get answers to questions about licensing, serial keys, activations, and more
Get answers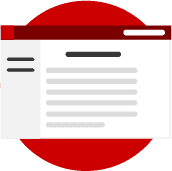 In-depth information
on Redgate products
See documentation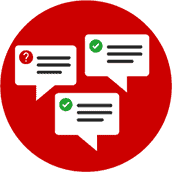 Ask questions, discuss problems, and share solutions with other users
Join in
Get started with Redgate products with self-paced online training courses from Redgate's Microsoft Data Platform MVPs and engineers.
Get started
Contact support
For product-related issues, please Submit a request.
For any security issues, please report them via this page.
US & Canada (toll free):
1 866 627 8107, option 2
UK (free phone):
0800 169 7433, option 2
Rest of the World:
+44 (0)1223 437 901, option 2
Support Business Hours
Support inquiries are handled by our offices in the UK and US (all times are local):
Cambridge, UK:
Mon - Thurs: 9am - 9pm
Friday: 9am - 5pm
Pasadena, US:
Mon - Fri: 9am - 5pm