This error occurs because SQL Change Automation uses SQL Server Express LocalDB as the default Temporary Database Server for the schema validation operation.
If you are using a PowerShell Script:
Use either the -TemporaryDatabaseServer or -TemporaryDatabase parameters on the InvokeDatabaseBuild cmdlet.
If you are using an Add-on:
(Steps and picture below are from Azure DevOps, other add-ons might differ slightly).
Change the Temporary Server Type from LocalDB to SQL Server

Fill in the SQL Server field

(Optional) Fill in the Database field*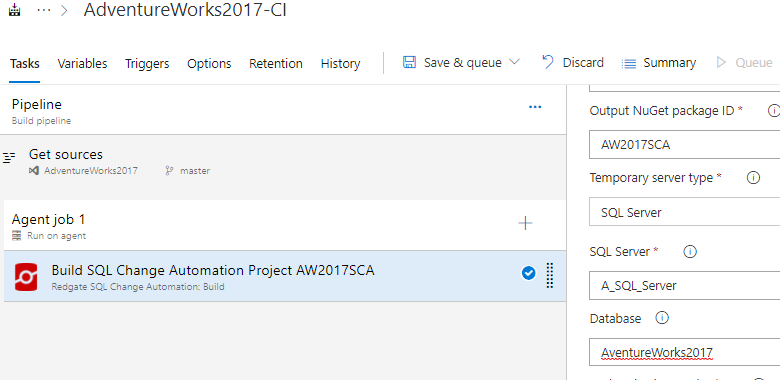 *If you fill in the Database field SQL Change Automation will use the database you specify, this database needs to be pre-created and it is not dropped or cleaned after the schema validation ends. If you don't fill this in, SQL Change Automation will create a database at the start of the schema validation process and drop it once it finishes.