When upgrading from any major version prior to version 12 (e.g. upgrading from 10-12) you'll find that your licenses have deactivated and are no longer visible on the licensing page. This behavior is intended so the license server can check that your license is compatible with version 12 when you reactivate. You may also see this message after updating:

In order to start monitoring your servers you will need to activate a license that is within its support contract. You can easily check this by logging in to the Redgate Portal and looking in your account license section. Here you will be able to see if the license is support and if you are entitled to use the latest version with your license: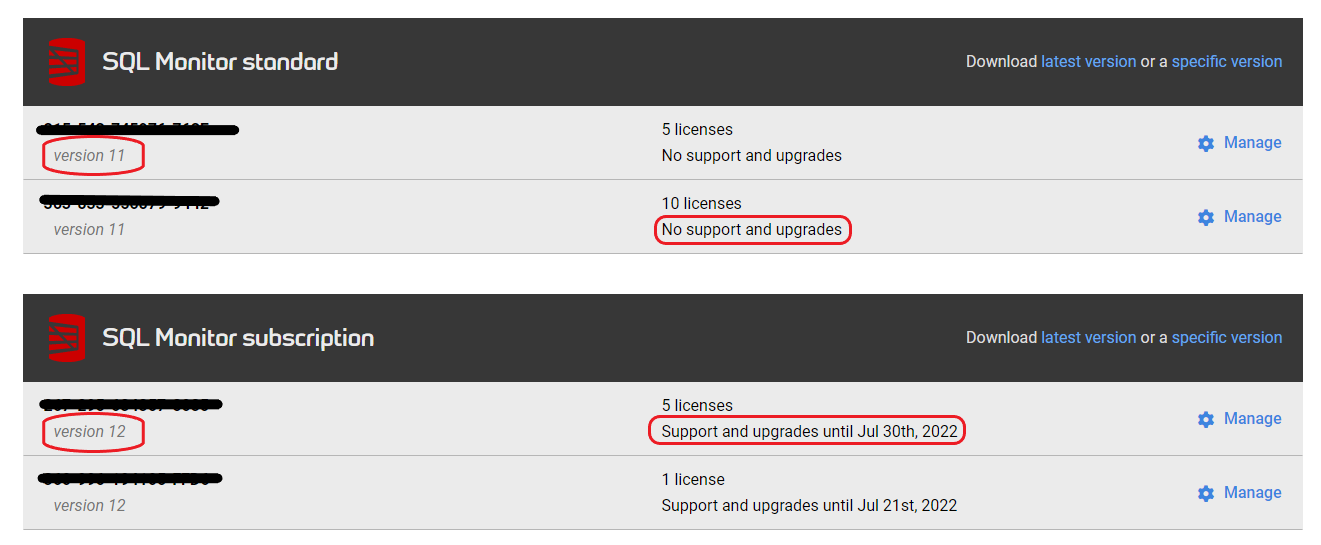 Above is an example of what you may see. You can check to see your licenses are valid to use with the new version of SQL Monitor.
If you are unable to see any SQL Monitor licenses in your portal please reach out to support.
Once you have verified that your licenses are valid for version 12 you can move on to activating the license. If you are not aware, a change was made in SQL Monitor 11.2.3 that updated the license activation mechanic, so now you no longer activate by entering the serial key. Please see the guide below on how to activate now:
How to activate your SQL Monitor licenses (versions 11.2.3 and later) RECOMMENDED
If your SQL Monitor installation does not have a connection to the license server (E.g. if you are in a locked down environment without internet access) then please see the guide below on activating using the offline method:
How to activate and deactivate your SQL Monitor licenses when you are not connected to the internet (version 11.2.14 and later)